To access our Test Your Knowledge Quizzes, please click on "Games" from the top navigation.  All games can also be accessed from relevant topic landing pages.

Upon clicking "Games," you will reach the games landing page, where you can choose the subject matter you want:
Once on the subject landing page, the page view is set at "All" so you will see a full list of all of our available games. You can also filter the list by type of game. Our Test Your Knowledge Quizzes can be filtered by type:
Once you choose a quiz, the quiz that you select will load and you just have to click "Start" to begin.
Each question is in a multiple choice format as displayed below:
If the wrong answer is selected, the correct answer will be revealed along with a brief description.  To go on to the next question, please click the "Next" button.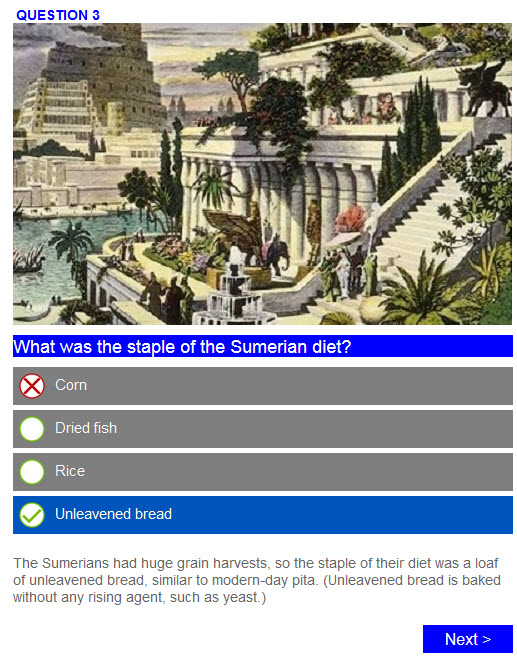 All quizzes can be emailed, printed by page or saved to your "Saved Items" folder.